Send Inquiry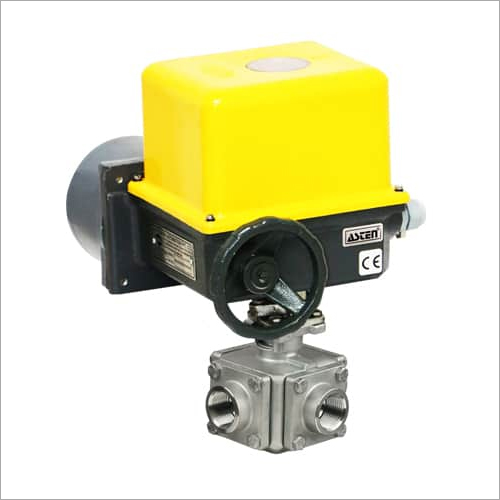 Trade Information
100 Piece Per Week

1 Week
Product Description
Advantages of an Electric Actuator

An electric actuator, also known as electro-mechanical actuator, is a motor that utilizes electrical energy to produce mechanical energy. These actuators find applicability in multiple applications and are demanded by many industrial users.

Few of the advantages of electric actuators are as follows:

Highly flexible These actuators are highly flexible and are perfect solution for machines or systems that require flexible processes.Low replacement cost Another major advantage of using the actuators is their low replacement cost. In many applications where actuator is independent of electronics, these can be replaced easily at minimal cost.
Greater accuracy One can always expect accuracy and precision with these electric actuators. For exact processes and results resultant from accuracy and precision, users can employ high precision screws and anti-backlash mechanisms.
Low operational costs The operational and maintenance cost of electric actuators compared to pneumatic ones is lower, even though their components are expensive. For systems that require low operational and maintenance costs can use these actuators.
Suitable for systems where air is not available The electric actuators are ideal to be used in applications where air is not easily available, while electricity is easily accessible.
Single source of supply These actuators are ideal for applications that require just a single source of supply.
Easy installation Apart from the advantage of easy operation and maintenance, these actuators are easy to install too.
Accurate mounting The design and precise specifications of these actuators allow accurate mounting.
No shortage of supply They are functional in case of power cuts, as they continue to work using battery powered emergency power supply. This advantage make them an ideal product to be used in the valves.
Quiet operation These actuators smoothly and quietly operate, due to the sophisticated technology that they have.

Working of Valve With Actuators
Valves find usage in almost all industries. These critical invention play a significant role in guiding, controlling, regulating and directing the flow of assorted types of liquids, steam, gases, or other flowing materials. These are made from steel, iron, bronze or PVC. Also, can withstand high temperatures and pressure points. The different types available include sanitary, solenoid, ball, v-port, butterfly, plug, knife gate and many more. In some cases, the valve is also used to control the velocity. It can be applied in the system and can be controlled either manually or automatically. Vehicles, waste water treatment plants, dams, oil and gas refinery companies and many other are applications of valves.

For the administration of pressure control ans flow control in many applications where it is necessary that the actual value be same at the set point value, actuators are attached to the valve.

Electrical Actuator Specification
Power Supply : 230V AC
Rotation : 0 - 90
Optional : Modulating 4 - 20 MA Input Signal & Output Signal
Limit Switch : 1 No + 1 Nc
Position Indicator : Provided
Maximum Temp.: -20C + 70C
Operating Time : 20 to 30 Sec
Valve Specification
Body : WCB / CF8 / CF8M
Ball : CF8 / CF8M
Seat : PTFE
Press.: 10 Bar Maximum
Temp.: 180C
Ends : Screwed End
Enter Buying Requirement Details
Other Products in 'Ball Valve' category